Meet Our Team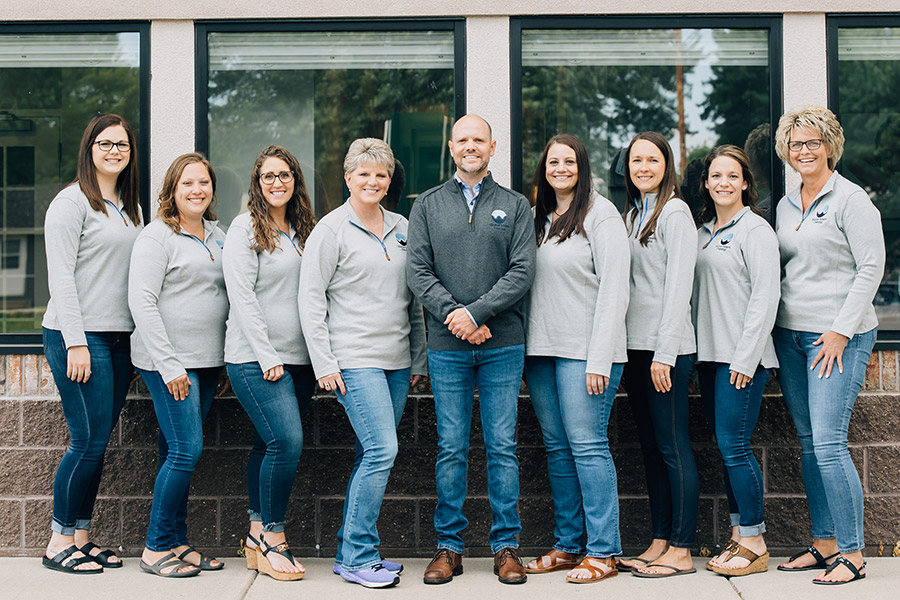 Our staff are highly skilled professionals with many years of experience. You will find our dental hygienist, dental assistant, and business assistant to be welcoming and gentle.
Together with Dr. Brewer, the staff completes a team who will always know your name and will always put your comfort and relaxation first.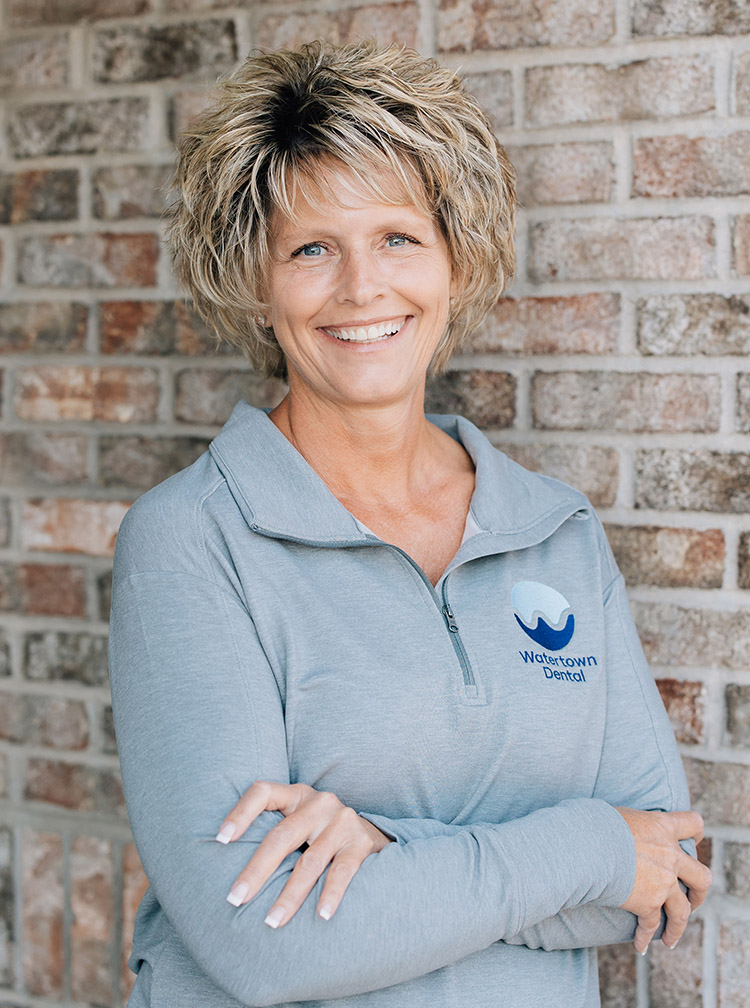 Lori

Business Lead
Lori started her dental career as a Patient Care Coordinator in 2013. She is grateful for the opportunity to serve others as well as share her gifts of organization and attention to detail. She strives to provide a positive experience for our patients. Lori also takes pleasure in working together with the skilled, talented, and caring team at Watertown Dental. Lori grew up in Watertown, MN. When she isn't greeting patients with her cheerful smile, she spends her time helping her husband run their businesses. She enjoys spending time with Family and Friends and watching her son, Connor, race his Go-Kart. She also enjoys shopping, bowling, and traveling.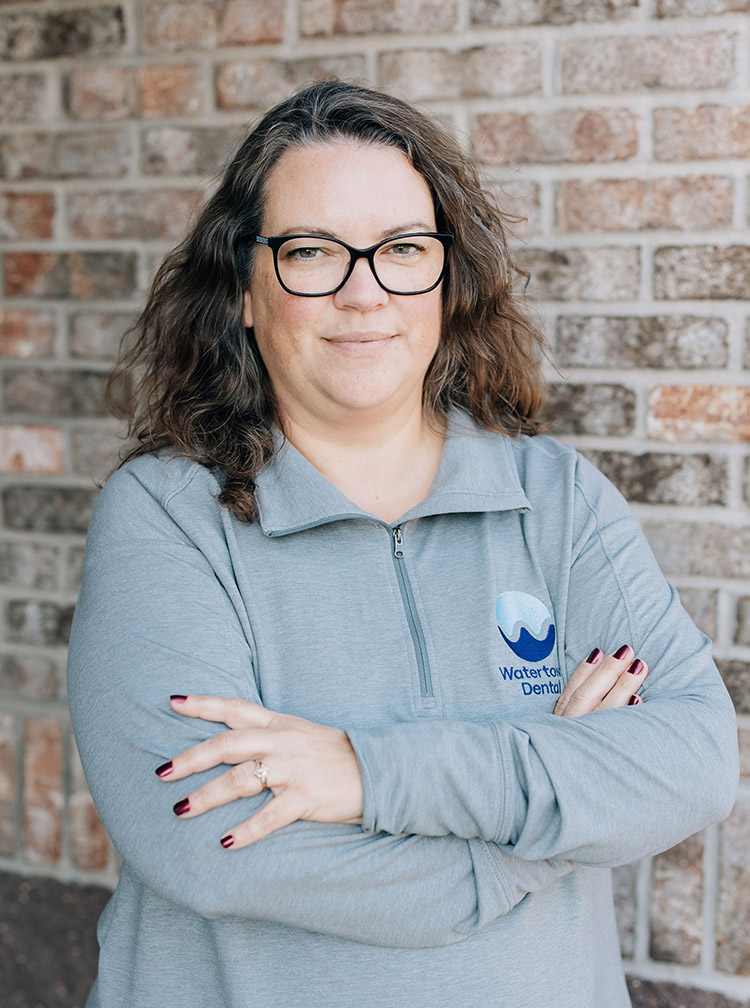 Emily

Patient Care Coordinator
Emily joined Watertown Dental at the end of February. She brings with her over 25 years of customer service and experience in medical and pharmacy insurances. Emily was a First Responder and a certified Pharmacy Technician. She is excited for the change and to work in a small community.

Emily lives in Waverly, MN with her husband and youngest daughter Quinn. Emily likes to spend her time fishing, gardening, cooking and baking. Every Halloween her family decorates their yard for the full month of October. They find that this is a good time for kids and families to spend time together. They collect food for the local food shelf with last year hitting a record of almost 432.6 lbs. of food.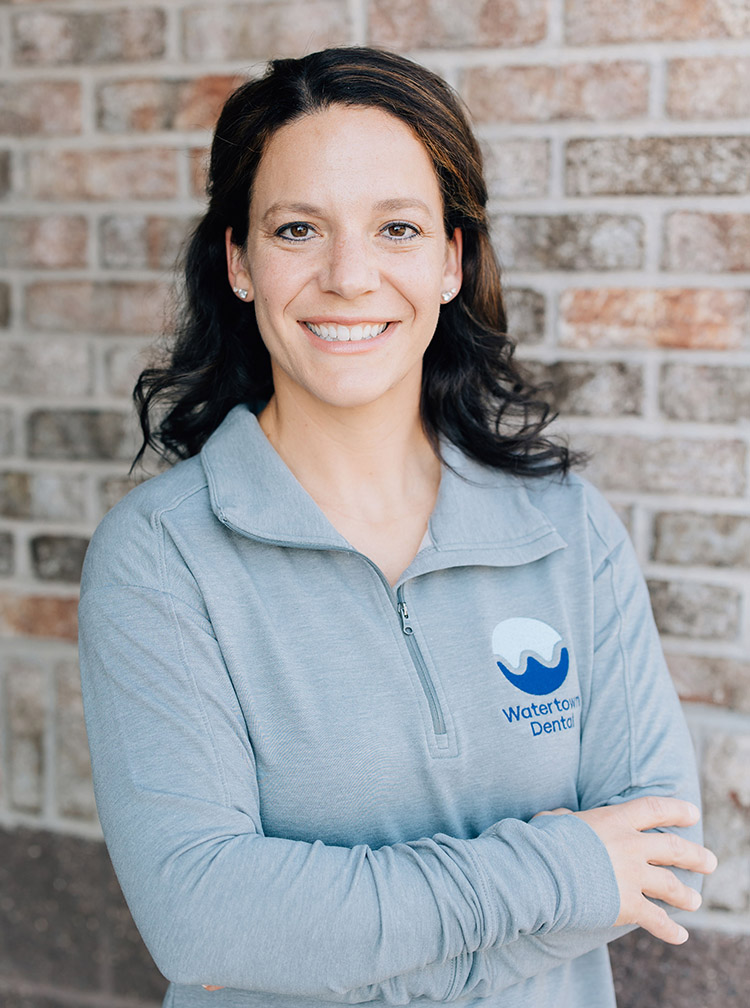 Jannah

Registered Dental Hygienist
Jannah has been a team member at Watertown Dental since 2019. She grew up in Waterville, MN and now resides in Cologne. She graduated college from Minnesota State University – Mankato in 2004, where she pursued a Bachelor's degree in Dental Hygiene. Jannah said she enjoys working in a small community that is close to home. She said coming to work every day is fun because it has a family feel to it and she is able to help patients improve their oral health. Outside of the office, Jannah enjoys family time with her husband and their two small children. Her other hobbies include anything that involves being active outdoors, traveling, and cheering on MN sports.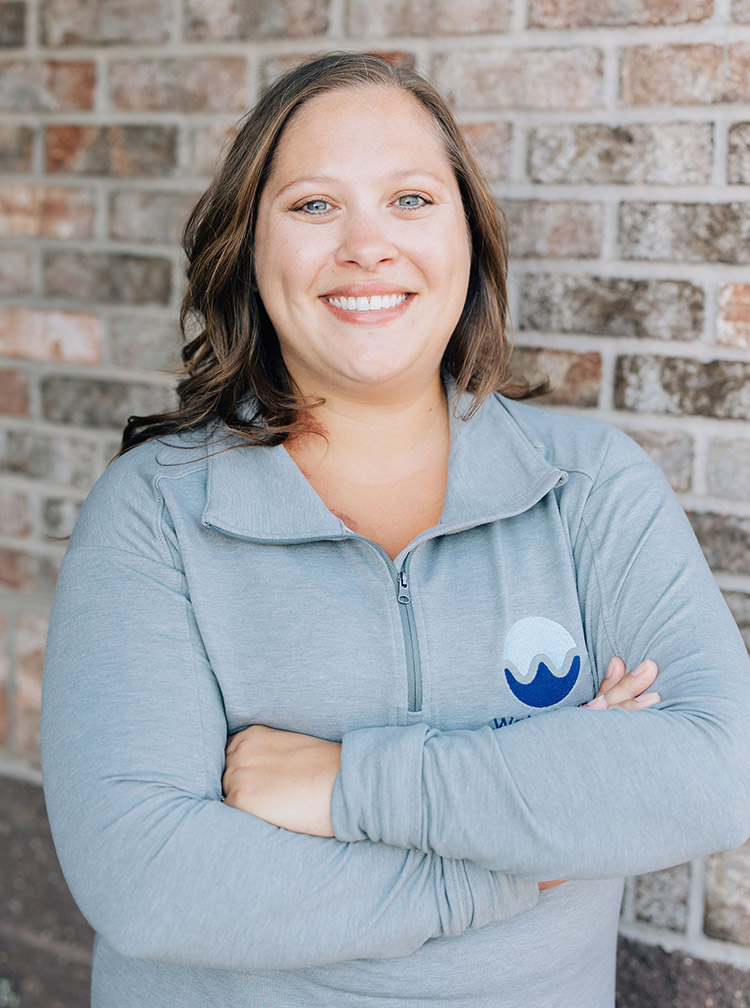 Katie

Registered Dental Hygienist
Katie grew up in Monticello, MN. She graduated from St. Cloud Technical and Community College in 2016 with a degree in dental hygiene.

In 2019, Katie and her husband moved to Howard Lake where they built their own home. They have four kids and a little hobby farm. Their family loves to play competitive sports and planting a giant fruit and vegetable garden every summer. Katie's dream is to live off the land someday! One of the first things Katie notices about a person is their smile; that is what drew her to the dental world. She loves taking the time to get to know her patients and understanding their wants and needs. Using a gentle technique, she helps patients feel as comfortable as possible when they come in for a cleaning.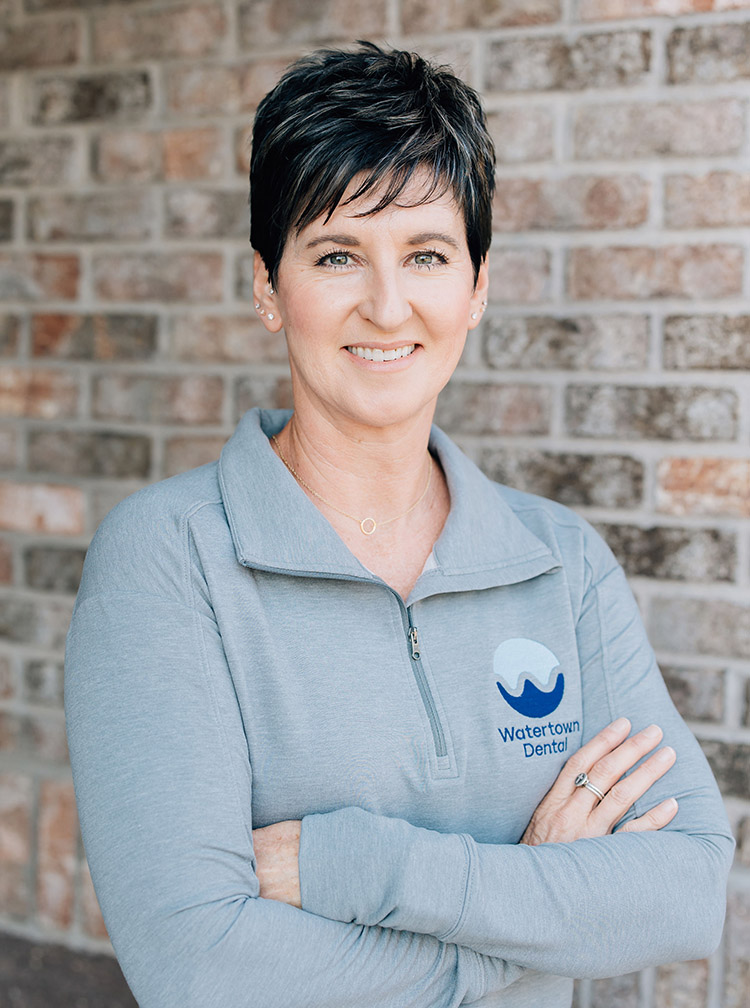 Jenny

Registered Dental Hygienist
Jenny graduated from the University of South Dakota in 1996 with and associates degree in Dental Hygiene. She strives to make every patient's appointment as comfortable as possible, provide exceptional care and to make long lasting relationships.

Jenny resides in Glencoe, MN with her husband David. They have 3 grown children.

Outside of work Jenny enjoys health and fitness, gardening, outdoor activities, reading, hunting and spending time with family.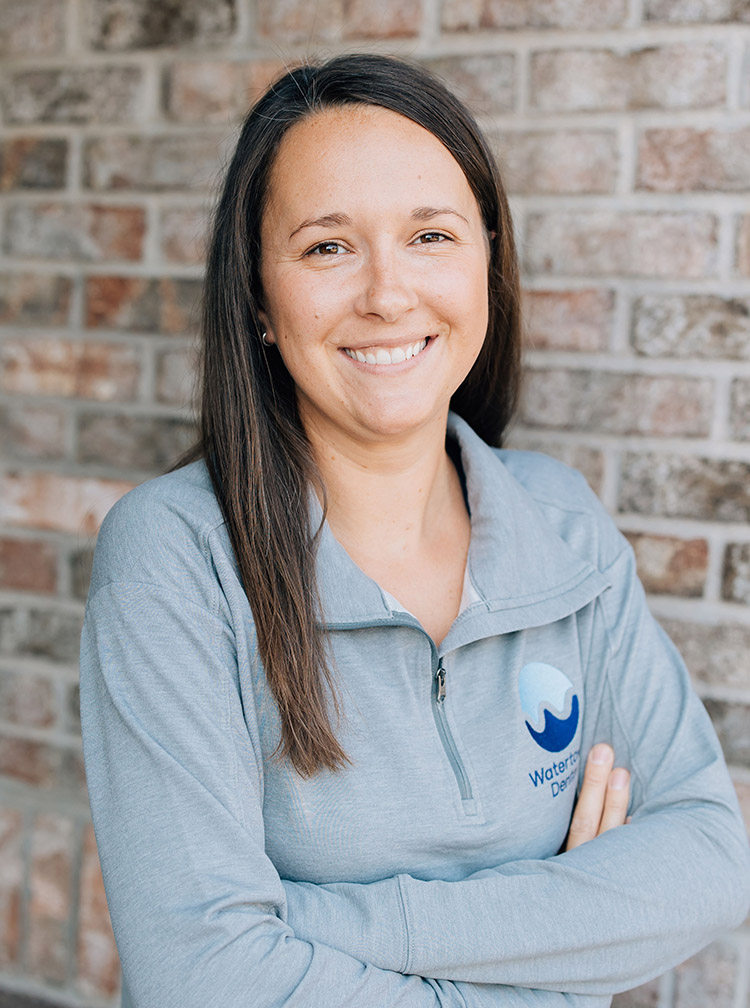 Natalie

Licensed Dental Assistant
Natalie grew up in Mound, MN. She has been with our team since 2010. She enjoys making patients feel comfortable in uncomfortable situations since the dental office is not everyone's favorite place to be. She loves utilizing state-of-the-art technology to design same day crowns. She also has a passion for working with pediatric patients. In 2008, she graduated with her Dental Assisting degree from Dakota County Technical College. Natalie enjoys spending time with her husband and two boys, Rylan and Greyson. She enjoys camping, four wheeling, biking, and spending time with friends.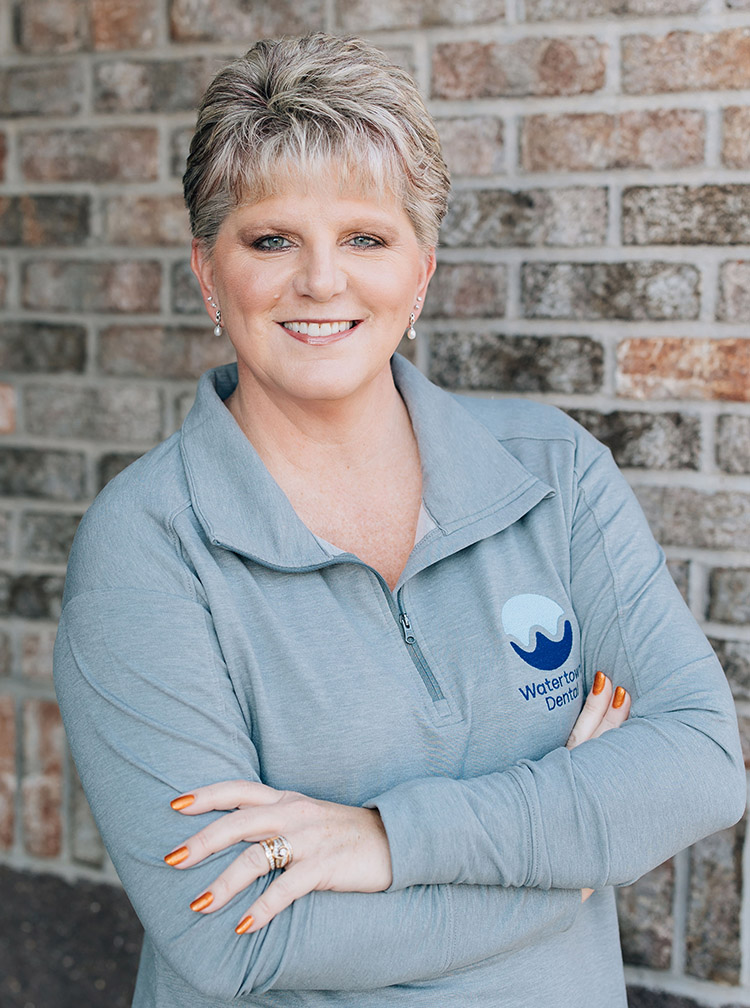 Becky

Licensed Dental Assistant
Becky earned her Dental Assisting degree in 1993 from Northwest Technical College in Bemidji, MN. She has been in Dental Assisting for almost 30 years. She says, "It is a very rewarding career. I have seen many advancements in technology in the dental field. I have always said that it is more than just straight teeth or that nice tooth. It's about helping someone achieve self confidence in their Smile for Life".

When not at work, she spends her time with family. She has been married 24 years and has 4 girls and 3 grandchildren. Becky also has a passion for photography and crafting. She has a cabin in northern Minnesota and spends plenty of time on the lake, 4 wheeling with family and friends, and cheering on her favorite football team every Sunday in the fall.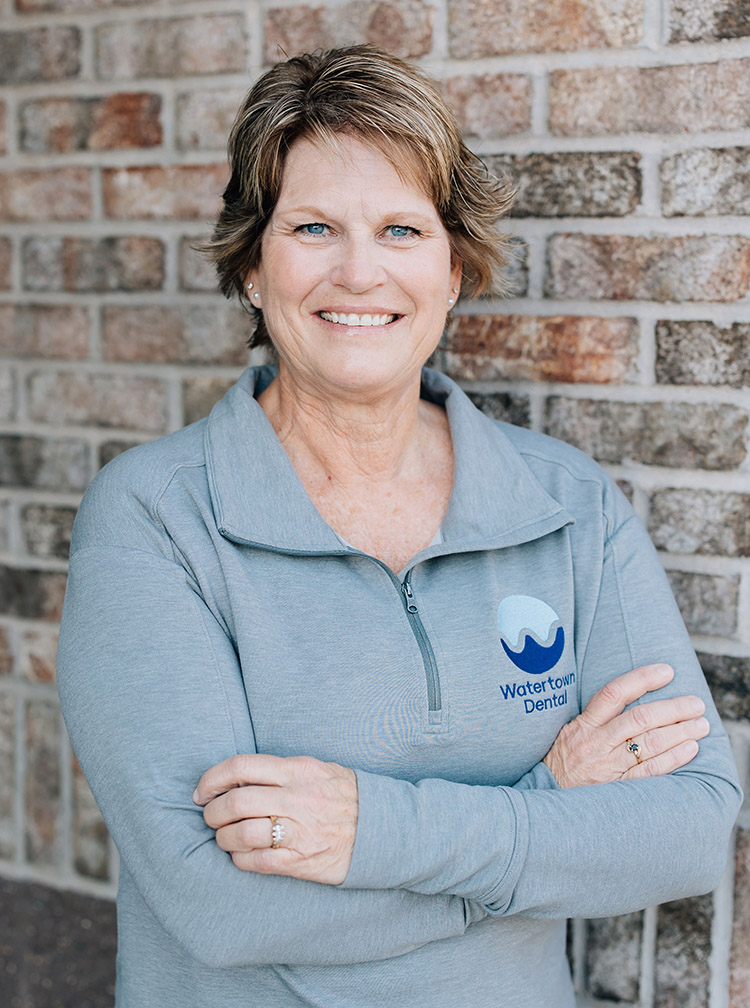 Sandy

Licensed Dental Assistant
Sandy has been working at Watertown Dental since April 2023. She received her Dental Assisting degree at Minnesota West Community & Technical College in Canby.

She grew up in Arlington, MN and now resides in New Germany, MN with her husband Lorn.

Sandy loves visiting with her patients and making their dental visit a comfortable experience. In her free time she enjoys going on walks, gardening, motorcycle rides and Town Team Baseball. She also likes spending time with her family and especially her Grandchildren.